Joao Silva Raposo

Life Stories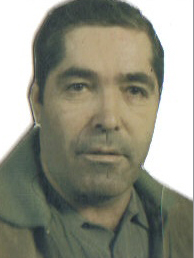 Husband and father
Born: February 27, 1942
Died: June 12, 1989 in Hamilton, Ontario
Interred: Holy Sepulchre, Burlington
June 12, 2009, will mark the 20th anniversary of this death. Twenty years, so long ago, and yet the memories feel recent. Much has happened since then, however to understand any story it is important to look at the beginning.
Born with modest beginnings in the islands of Portugal, Joao (John) was one of seven children. Times were tough and there were struggles right until the day he married at the age of 26 and joined a new family. Soon after, he began a family of his own with the birth of his first daughter whom he had to leave to immigrate to Canada to begin a new life. He would never again see his native land. His wife and daughter joined him in Canada the following year.
He loved Canada although he would never become a Canadian citizen having come short of attaining his papers. He developed roots here with the births of another daughter and a son. He was a long time employee of the Fearmans Burlington plant. He was an associate of local Portuguese cultural centres and had many friends, relatives and acquaintances in Hamilton where he lived all his life.
On the morning of May 17, 1989, he had a stroke and was rushed to the Hamilton General Hospital. A recovery seemed promising until complications of a second stroke ended his life at the age of 47 on Monday June 12, 1989. He is survived by, his wife, Maria Teresa Raposo, daughters Analia Matias, Jennifer Raposo and a son David Raposo.
Posthumously he gained a son-in-law, Joaquim Matias, and two handsome grandsons that he would have adored – Kyle Alexander Matias and Dakota James Matias. Although currently separated by space and time, we will all meet again.
"We believe that Jesus died and rose again and so we believe that God will bring with Jesus those who have fallen asleep in Him." 1 Thessalonians 4:14.