John Michael Alexander Zahrybelny

Life Stories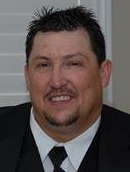 Father, Son, Brother, Uncle
Born: July 3, 1969
Died: June 20, 2011 in Hagersville, Ontario
Interred: St. Joseph Catholic Cemetery, Brantford
Remembering a loved one!
Michael was our son, brother, dad, uncle and pappa. He was so proud of his little grandson Landon and soon to be grandpa of a little baby girl – Kylie Michelle.
Michael, was a joker, loved being a dad and grandpa. Michael loved working with his dad and big brother. He was his twin's sister's biggest fan.
Michael was the uncle that all the nieces and nephews loved because he was such a character, always laughing and joking around.
Michael was the big Kid with the most affectionate smile that would light up any room. His laughter was so contagious, that you could not help but laugh with him.
On June 20th , 2011 around 9:30 AM we got the dreadful news that he was gone. Michael was taken from us.
God saw you were getting tired and a recovery was just not meant to be, so God took your hand and said to you "It is time to come home with me".
As you go down the road that is calm and peaceful, guided by God's loving hand. Gone upon that journey to a brighter land. A thousand words can't bring you back. We know because we tried, and neither will a million tears, because that is what we cried.
We thought of you again today, but that is nothing new. We thought of you yesterday and will tomorrow too!
We think of you in silence and make no outward show. For what it meant to lose you, only those that love you know. Remembering you is easy, as we do this every day! It's the heartache of losing you that will never go away!!
We miss you Michael, and forever will. Until we meet again, Mike.
Michael, is sadly missed by all of his family and friends.