Maria Anna Kowalski

Life Stories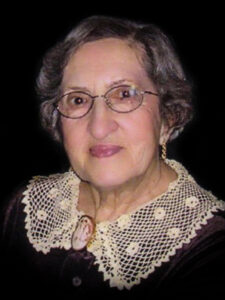 wife, mother, medical laboratory technologist
Born: September 29, 1916
Died: December 7, 2013 in Hamilton, Ontario, Canada
Interred: Holy Sepulchre, Burlington
Maria Anna Kowalski will be missed by her husband Waclaw (Walter) and son Jacek. She is also survived by family in the United States and Poland.
Born August 29, 1916, in Zaklikow, Poland, Maria lived and worked in Warsaw during WWII – including the Warsaw uprising of 1943.
Although deported to Berlin in 1944 for forced labour in munitions factories, she eventually escaped and returned to Warsaw.  Maria later emigrated to Marzocca di Senigallia, Italy, where she married 2nd Lieutenant Waclaw Kowalski on July 7, 1946.
Together, Maria and Waclaw moved to England where they had their only son, Jacek, in 1947.  The family emigrated to Canada in 1948.
In 1969, Maria completed courses for certification in Cytotechnology from the Canadian Society of Laboratory Technologists.  She was employed at Henderson General Hospital in Hamilton, Ontario, from 1967 to 1982. The Kowalskis resided in Hamilton since 1954.