Remedios Ramano Soriano

Life Stories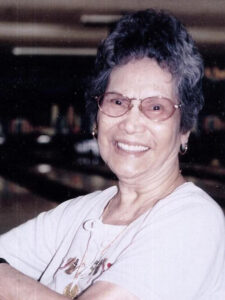 Beloved Mother & Grandmother
Born: May 1, 1925
Died: May 18, 2007 in Guelph, Ontario
Interred: Marymount Catholic Cemetery, Guelph
My Lola was always a major part of my life. She came with my Mama and Papa when they arrived in Canada from the Philippines. When I was born, s he gave me my name, Renzel.
My Lola took care of me while my Mama and Papa went to work. She loved fish and vegetables and she taught me how eat them. Now, my most favorite food is fish. I also like vegetables especially the ones that my Lola used to eat in the Philippines.
My Lola loved to bring me with her wherever she went. She used to take me to a river that was close to my house and take bread along so I could feed them to the geese and ducks.
These are precious memories of my Lola that I will always cherish for the rest of my life. You see, my Lola passed away last year and I miss her dearly. I miss her sniff-kisses, her hugs and her loving and caring ways. Lola, I hope you can hear me from heaven when I say, "I love you."
In her 82 years, my Lola took care of her son, Jovencio, four daughters, Heidi, Carolyn, Cynthia, and Gretel and four grandchildren Priscilla, Earl, Renzel and Roandre.